I was sitting on my porch, on this chilly fall, October day, waiting for my first grader's bus to pull up, when I got the email.  œThe family is not pursuing Gianna.  She is no longer on hold.  Sadly, I've gotten this email before regarding Gianna.  Many interested families, but no commitment.  As I continued to think of Gianna – of this sweet, happy, extroverted little girl – the bus pulled up and my own barrel of energy and fun sprinted off.  He immediately went for the leaf pile that I had just raked up.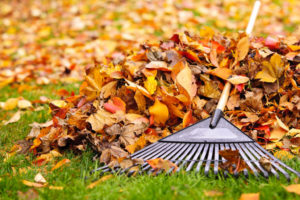 I was overcome with the smile on his face, and the absolute, innocent joy in his laugh as he jumped in the pile, over and over again, throwing leaves into the air.  While I often compare the kids I advocate for with my own children, when it gets too overwhelming, I am usually able to ˜turn it off,' and live in the moment.  But every now and again, I just can't.  Today is one of those days.  All I could think of while watching my son experience this quintessential autumn rite of passage, was Gianna.
This gorgeous girl, inside and out, who loves playing outside, loves playing with dolls, loves playing games, who was born with a crooked back¦
I could just see her in that pile of leaves.  I could picture her, with her curved little body, bouncing up and down, with a grin from ear to ear.  I could envision the red, and orange, and yellow¦. falling down around her, as she looks up in wonder.  Why doesn't she get to have this experience?  Why doesn't she get to run off the bus, into a pile of leaves, with a Mommy waiting for her?  Could you be her Mommy waiting on the porch?  Could you be the one to say yes to this little girl?  Could you be the one to give her the chance to be a little girl?
---
Gianna just turned 5 this summer.  She is available for adoption through Madison Adoption Associates.  There is a $2,000 grant available for the family who adopts her.  You can learn more about Gianna on our website, or email Sarah at sarah@madisonadoption.org.